Garant iP-GR - Gearbox Electromechanical Locking Mechanism
Garant iP-GR - a new generation electromechanical lock installed under the central console of a vehicle and it blocks a gear shift. It is fixed with breakaway heads at factory points of a car body.
Garant iP-GR is an antitheft system in which the best traditions of the manufacturer on production of mechanical protection with innovative electronic technologies.
Instead of standard latch mechanism an electronic chip and a fob mark are used to switch on and off Garant IP system.

The lock is operated with a fob mark. One just need to take the fob mark to the place of the antenna hidden installation.

6 Reasons to Choose Garant iP-GR
Garant iP-GR Security Elements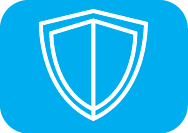 Highly persistent crypto-code. When using up-to-date computers, it is required not less than 5 years to select a code to a specific item.

Battery is not Required
Maximum distance of a fob mark actuating is 5 cm. It ensures that illegal intruders cannot read a crypto-code and a signal transfer with a retransmitter.